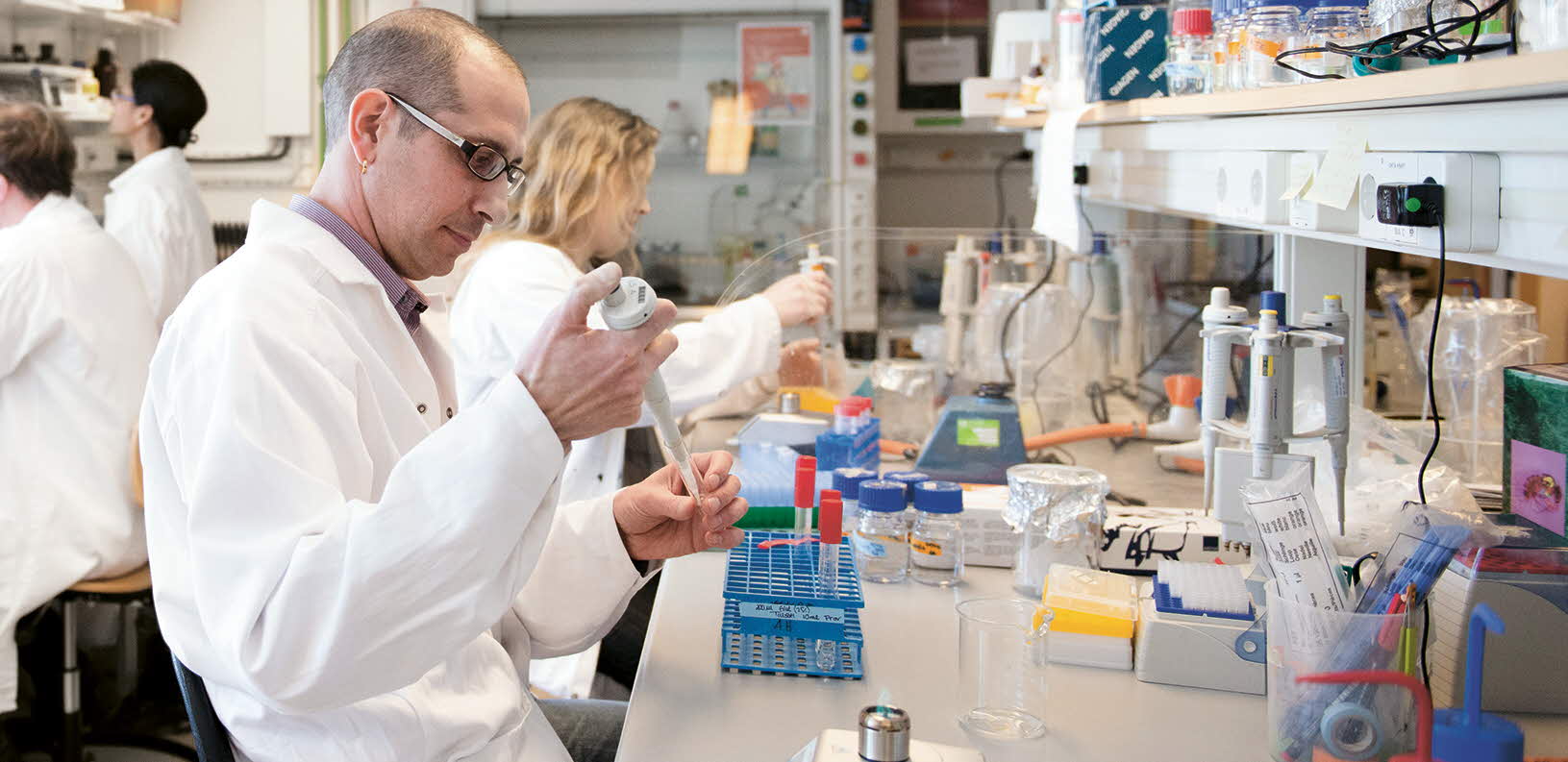 At AMRI, our goal is to connect microbial ecology researchers of all backgrounds, throughout sweden's universities and beyond.
Below, we've compiled a list of the unique technologies offered at AMRI network labs nationwide. To use this technology for your research purposes, contact the designated number or email included for each institution.
Uppsala University
Single Cell Genomics
Large scale Metagenome analyses
Isotope tracer assays
University of Gothenburg, Chalmers
Chemical imaging with mass spectrometry including NanoSIMS (see below) and the J105 3D secondary ion mass spectrometer (both unique in Sweden)
ToF-SIMS, time of flight secondary ion mass spectrometry
MALDI-MS, matrix assisted laser desorption ionization mass spectrometry
E-SEM, environmental scanning electron microscopy
DESI-MS, desorption electrospray ionization mass spectrometry
NanoSIMS: The NanoSIMS 50L in Gothenburg is the first of these instruments in Scandinavia. A nanoSIMS offers μg/g or better detection limits for most elements, essentially periodic table coverage, 50 nm imaging and depth profiling capabilities, and isotopic analyses of major and minor elements on a wide range of materials. The NanoSIMS is suitable for a wide variety of applications, for example, grain boundary analysis, characterization of stress corrosion cracking, sub-cellular drug/peptide imaging and nitrogen fixation studies in bacteria.
Vesicle impact electrochemical cytometry and intracellular vesicle impact electrochemical cytometry to measure the contents of single vesicles in situ and in living cells
Andrew Ewing, Director of the Chemical Imaging Infrastructure CII
Stockholm University
Department of Ecology, Environment and Plant Sciences (DEEP): Community Molecular Lab (CML), open to guests (pre-PCR and post-PCR lab)
IFSU Imaging Facility (housed in the Molecular Biology Department), click here to view available instruments at this facility: https://www.su.se/ifsu/
Bio-Imaging Microscopy Lab, also open to guests and offering workshops in proper microscopy. See below for list of microscopes.
Banner photo: Linnaeus University Communications Department